ToeOFF® Combo
Dynamic Low Profle, Lightweight, Functional Orthotic Solution... for the management of genu recurvatum or chronic knee instability, accompanied with footdrop.Low profle and lightweight – a KAFO your patients will wear!Uprights easily shaped and adjusted to optimum height for patientModular components allow you to accommodate variances in thigh and calf circumferenceEasy to don and doffEasily removed when wearer is relaxing (watching TV, etc.)
Recommended Range Of Application:
Knäledsinstabilitet, översträckning i kombination med droppfot med ursprung från stroke, post-polio, MS, neuropati etc. Knee instability, knee hyperextension in combination with a foot drop from stroke, post-polio, MS, etc.
Contraindications:
Weight Limit - 150 kg, Height Limit - 2 m, Use of COMBO with any product other than ToeOFF® or BlueROCKER® is prohibited.
Measurement:
Kneemeasure 1: M-L mid-patella
Kneemeasure 2: Circumference 20 cm above the mid-patella
Kneemeasure 3: M-L 20 cm above the mid-patella
| Item No. | Model | Size | L/R | Knee Measure 2 | Knee Measure 3 | Knee Measure 1 |
| --- | --- | --- | --- | --- | --- | --- |
| 287800000 | Joints with uprights | One size | Bilateral | - | - | - |
| 287811011 | Tigh cuff | Small | Left | 30-40 cm | 11-15 cm | - |
| 287811012 | Tigh cuff | Medium | Left | 38-50 cm | 13-17 cm | - |
| 287811013 | Tigh cuff | Large | Left | 48-60 cm | 15-19 cm | - |
| 287811014 | Tigh cuff | X-Large | Left | 58-70 cm | 17-21 cm | - |
| 287812011 | Tigh cuff | Small | Right | 30-40 cm | 11-15 cm | - |
| 287812012 | Tigh cuff | Medium | Right | 38-50 cm | 13-17 cm | - |
| 287812013 | Tigh cuff | Large | Right | 48-60 cm | 15-19 cm | - |
| 287812014 | Tigh cuff | X-Large | Right | 58-70 cm | 17-21 cm | - |
| 287820011 | Knee control component w/popliteal interface | Small | Bilateral | - | - | 7-10,5 cm |
| 287820012 | Knee control component w/popliteal interface | Medium | Bilateral | - | - | 9,5-13 cm |
| 287820013 | Knee control component w/popliteal interface | Large | Bilateral | - | - | 12,5-16 cm |
| 287960000 | Calf Strap | One Size | - | - | - | - |
| 287830011 | Tigh cuff softKIT (2 pc.) | Small | Bilateral | - | - | - |
| 287830012 | Tigh cuff softKIT (2 pc.) | Medium | Bilateral | - | - | - |
| 287830013 | Tigh cuff softKIT (2 pc.) | Large | Bilateral | - | - | - |
| 287830014 | Tigh cuff softKIT ( 2pc.) | X-Large | Bilateral | - | - | - |
| 287840011 | Tibia connector | Small | Bilateral | - | - | - |
| 287840012 | Tibia connector | Medium | Bilateral | - | - | - |
| 287840013 | Tibia connector | L-XL | Bilateral | - | - | - |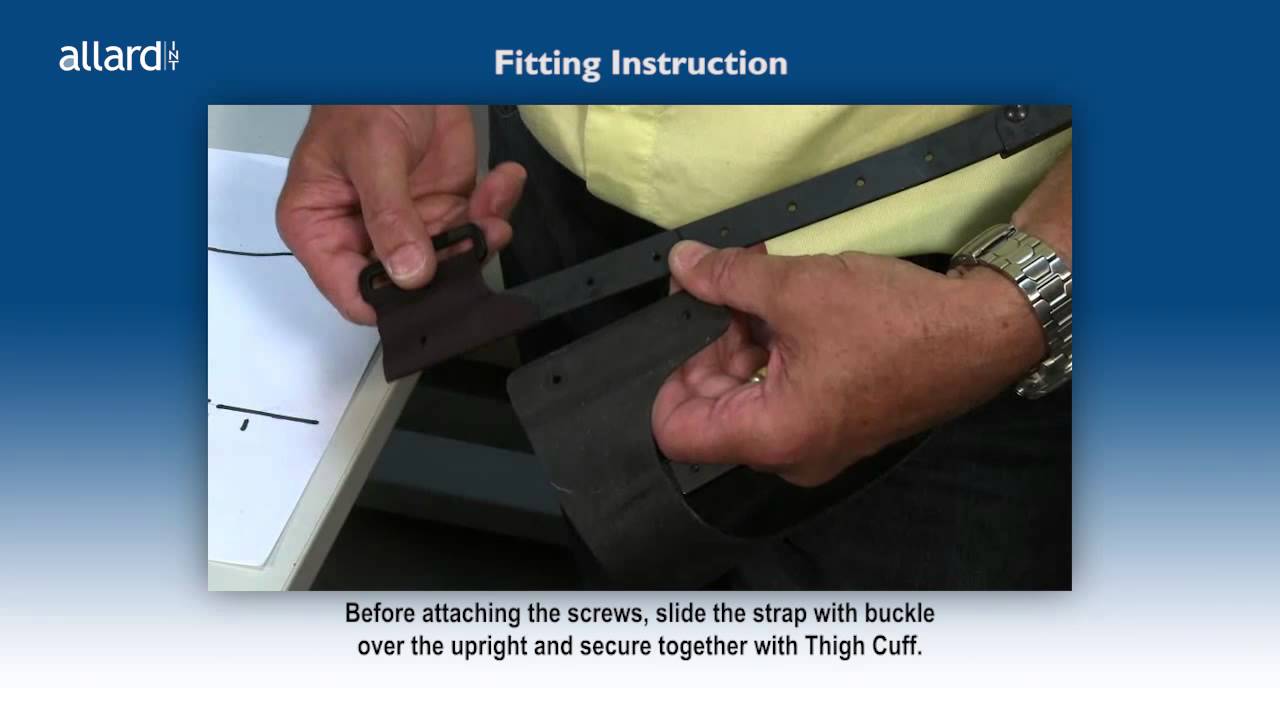 COMBO Patient Instructions