Templates for manufacturing orthoses in X-Lite® material.
9 Jun 2021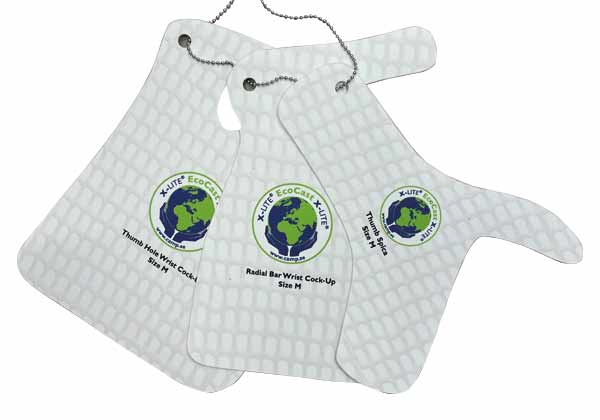 Do this;
1. Make sure the printer setting is set to actual size or 100%.
2. Check the size on the patient. Correct the size if necessary.
3. Use the stencil to cut the material to the correct size. Select the desired quality of the X-LITE® material.
4. Heat the X-Lite® material in a water bath with water heated to 70 ° C. If more than one layer of X-Lite® is used, make sure that the layers are sufficiently laminated by pressing them together.
5. Reheat the material before applying the orthosis to the patient. Trim the pattern edges of the orthosis before and after application or use X-Lite® PLUS Edge Band" to avoid sharp edges.